Would like to have a selfie app that will let you get a perfect selfie for your Instagram from the first try? Read more about these good selfie editing apps for Android and iOS that you can download for free and create amazing photos.
1. Facetune 2
Best app for editing selfies in real time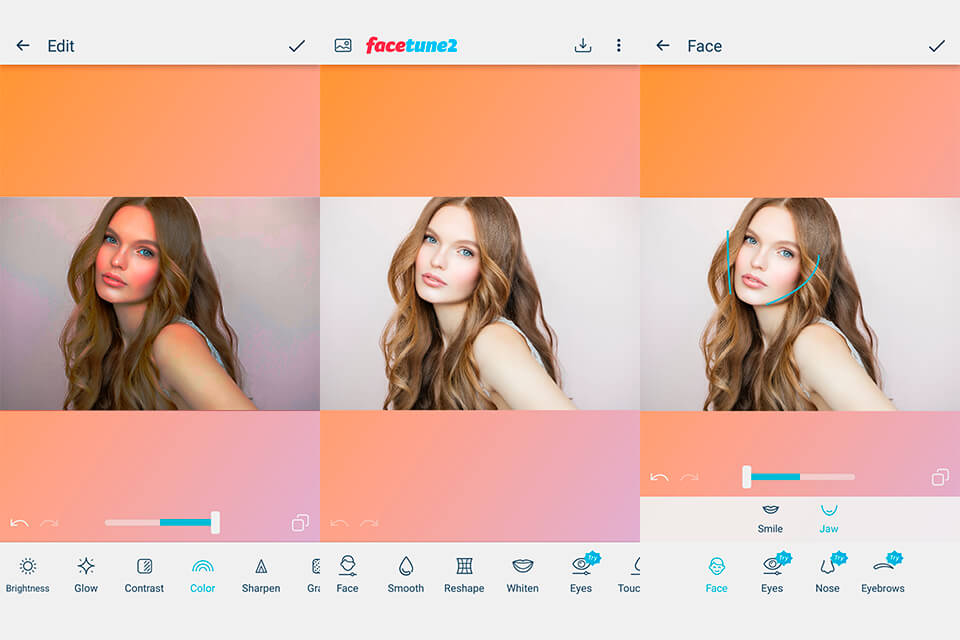 Facetune 2 is one of the best selfie apps using which you can edit your photos very fast. With this app, you can correct skin defects if there are any. This app offers nice built-in image retouching tools.
Thus, you will be able to correct problematic skin, perform teeth whitening, eyes brightening, makeup application and many more. Facetune 2 also provides professional tools for fixing the light, eliminating unwanted shadows and glare, adjusting colors and saturation.
Besides, you can compare the look of the edited photo with its initial look and you can do it after each step of the process. The app's interface is simple. It is continuously updated and gets new options and functions. Among the new functions, you can find updated makeup palette, multi-color neon filters and prism effects.
Facetune 2 is completely free and it is, probably, the best selfie editor app compared to others. However, if you want to use all the functionality, you have to buy its full version. But don't worry, it's totally worth the money.
2. Retrica
The best selfies app with a large number of filters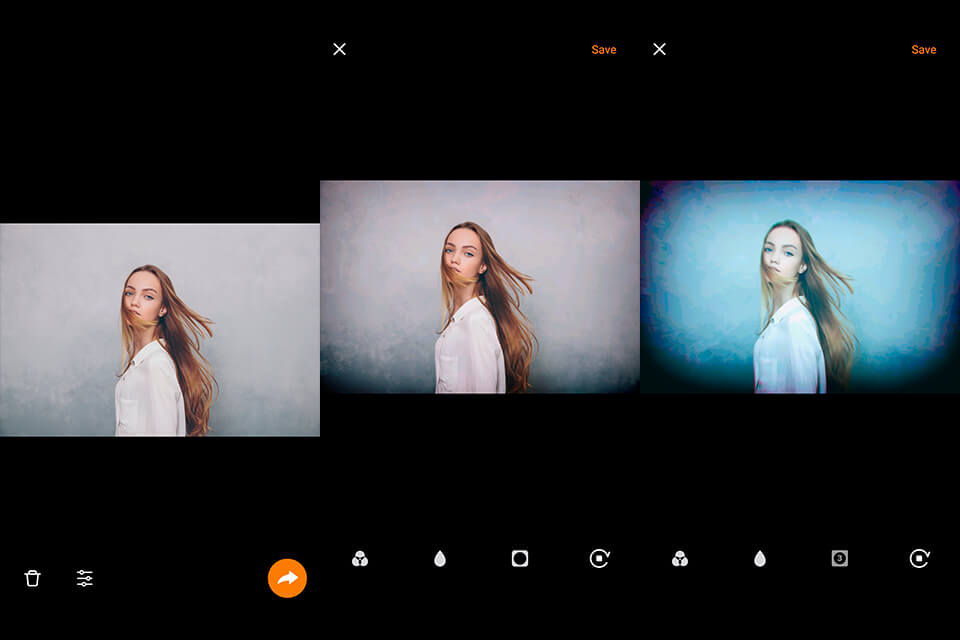 Retrica is also the best selfie app and a social network that offers more than a hundred amazing filters. It supports selfie collages with different photos taken from different angles, live videos and GIF images.
In this app, you will be able to add annotations to your photos with images, time stamps, texts, etc. There, you can also communicate with other users and follow their pictures via the chronological look of the app.
In addition, you can send your pictures to Facebook, Instagram and other social media as well as share them via messages.
3. Snapchat
Best free selfie app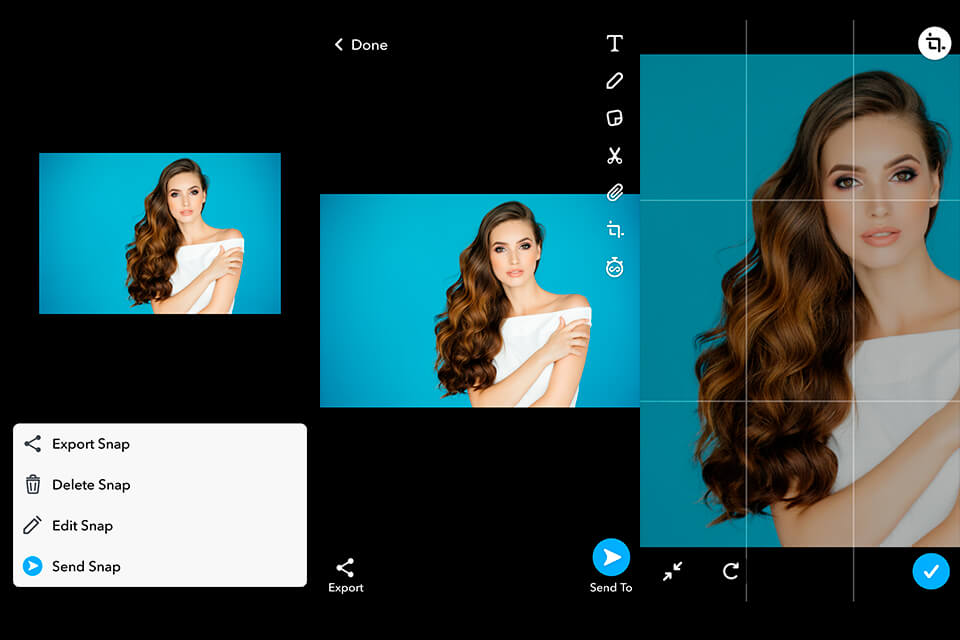 Although Snapchat is a social media app, it has lots of features baked in that can aid in taking the best selfies. The app has an ever-increasing portfolio of lenses and face filters, making the whole process a cinch.
Being one of the most popular apps on Android, Snapchat has a vibrant community of users and creators who also make new lenses and filters that are free to use. If you prefer to get your hands dirty, the app allows you to create your own filters. Because Snapchat is also a social media app, you get to share your images instantly with your friends.
4. AirBrush
A well-designed selfie app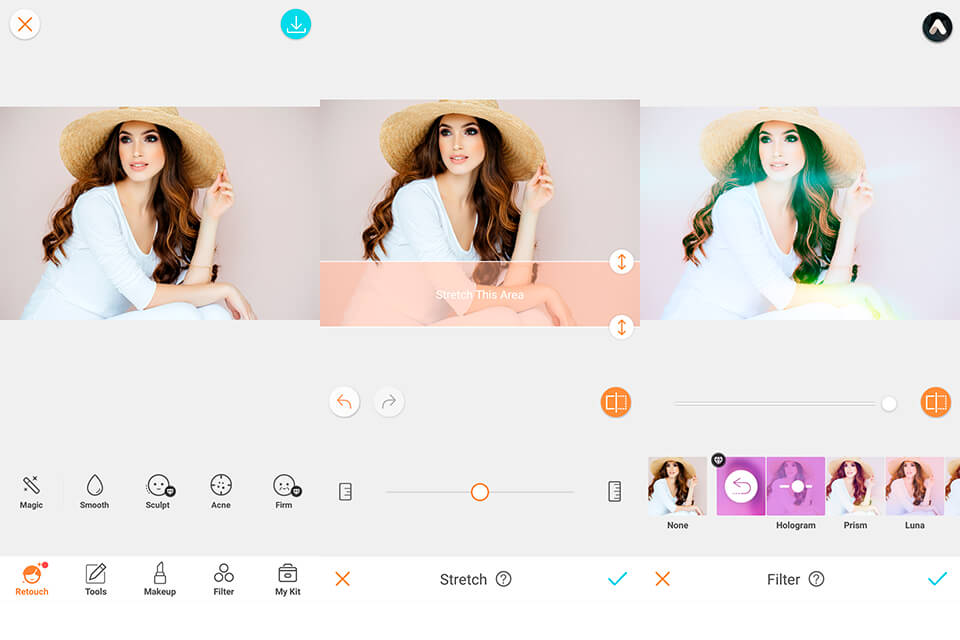 f you have blemishes or any skin imperfections on your face, Airbrush is one of the best selfie apps for the job. Airbrush is an all-in-one photo editing app with various tools to elevate your selfie game in an instant.
First, the app allows you to remove blemishes and pimples easily using its blemish remover tool. It also goes an extra mile allowing you to whiten your teeth, brighten eyes, add blur, and reshape your selfie, among other things.
Like Snapchat, it also has real-time editing, so you can take care of everything before hitting the capture button. This way, every selfie you take is always ready for sharing.
5. YouCam Perfect
Best selfie app for glamorous photos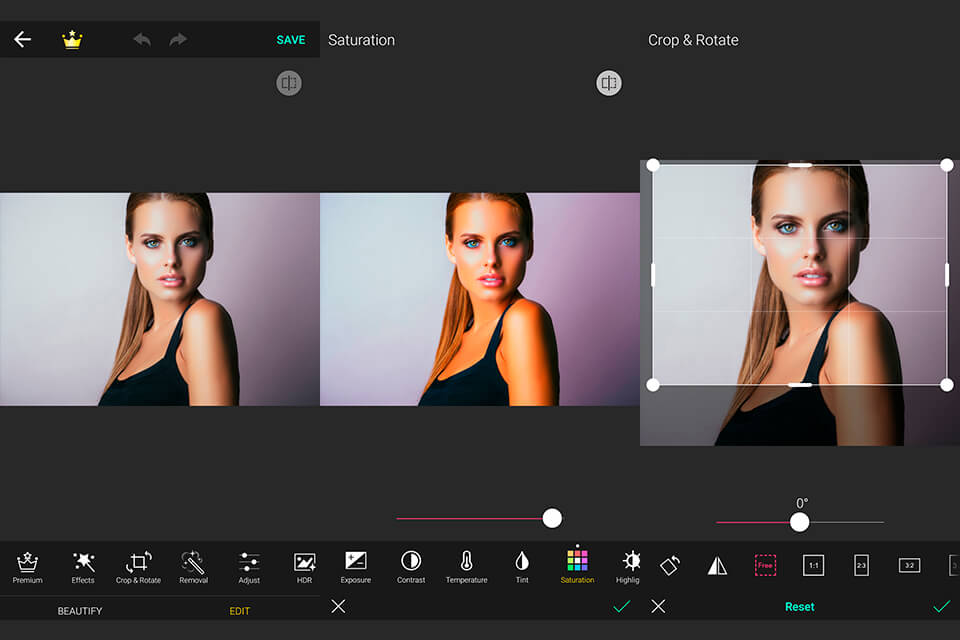 If your goal is to achieve ideal selfies, then YouCam Perfect is for you. This is another variant of good selfie editing apps where you can edit both images and videos. With this app, you can also perform automatic decoration which gives your photos a better look when you are taking them.
In YouCam Perfect, you can eliminate skin defects, make eyes bigger using the eye-enhancing function and remove puffiness under the eyes. This app offers everything you need for a great selfie: filters, stickers, collages, fonts, different effects, etc.
If you buy the Premium Version for $2.99 per month or $17.99 per year, you will be able to use more than a thousand frames, stickers and fonts. Also, there are no ads in the Premium Version of this app which you will experience in the Free Version.
5. Perfect 365
Best selfie app for vloggers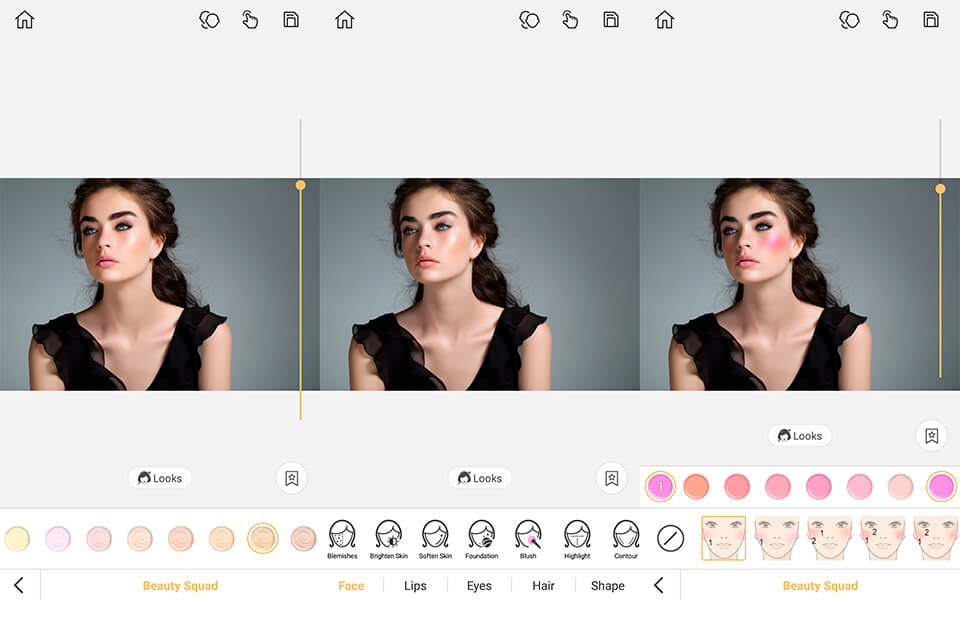 This is the best selfie app for women because using it, they can apply makeup to shots in a matter of a few seconds. It provides 20 different tools for makeup and beauty, various presets and looks.
With its high-quality color palette, you can try different color combinations. This app also gives the possibility to adjust hair, lips, and skin. Perfect365 has built-in makeup tips, video tutorials from popular artists using which you can repeat different looks on your face.
With the facial recognition function, you can achieve a natural look and accurate makeup. The good thing about this app is that it's absolutely free. However, remember that it has a Paid Version for $1.99 per month. Anyway, it is cheaper than getting a vlogging camera under 300 dollars.